You know what's better than a Piñata on Cinco de Mayo? MINI piñatas! Disguised as cacti! It just takes a few simple supplies to make these adorable party poppers: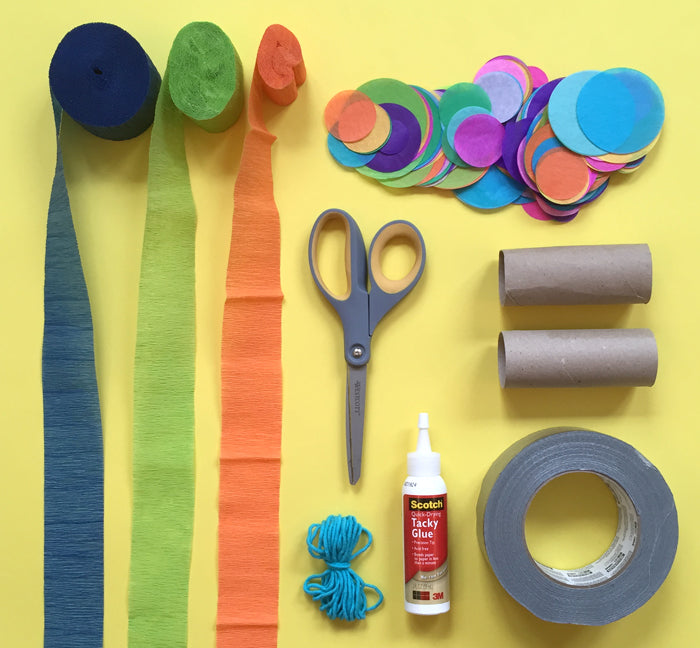 You'll need: streamers, scissors, tacky glue, duct tape, paper towel or toilet roll tubes, string, confetti, and candy!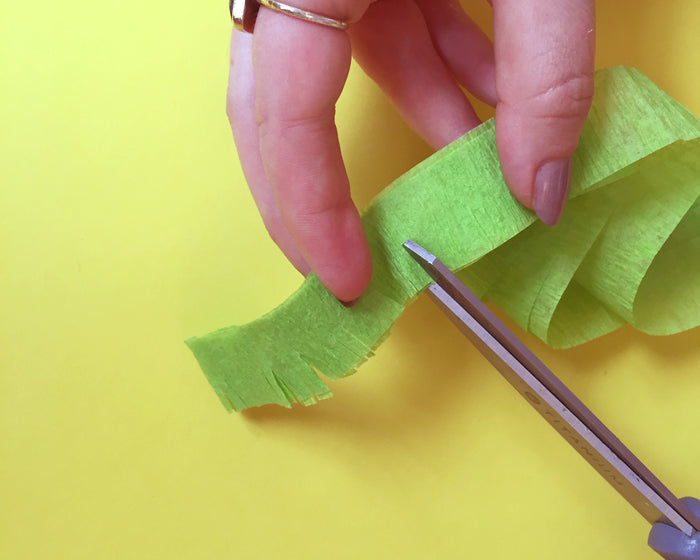 First cut a strip of streamer about 4 feet long. Then cut that streamer in half long ways (so you have two 4 foot pieces). Fray one side of the streamer with scissors. You can make this go faster if you layer the streamer so you are cutting through multiple pieces.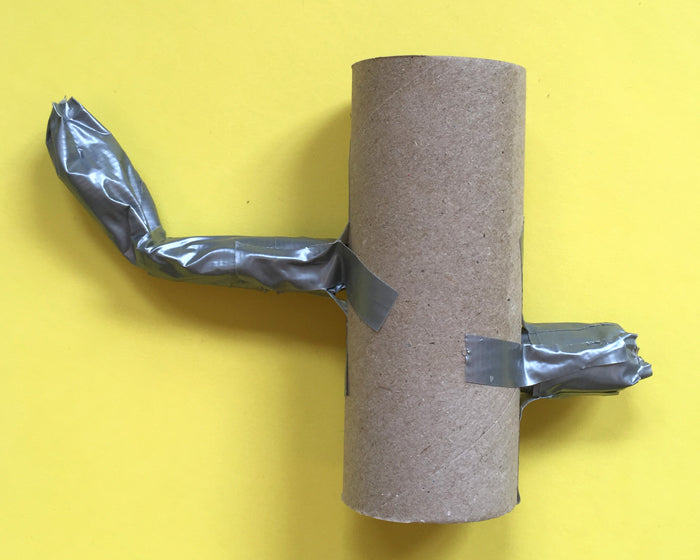 Make some cute little cacti arms with duct tape!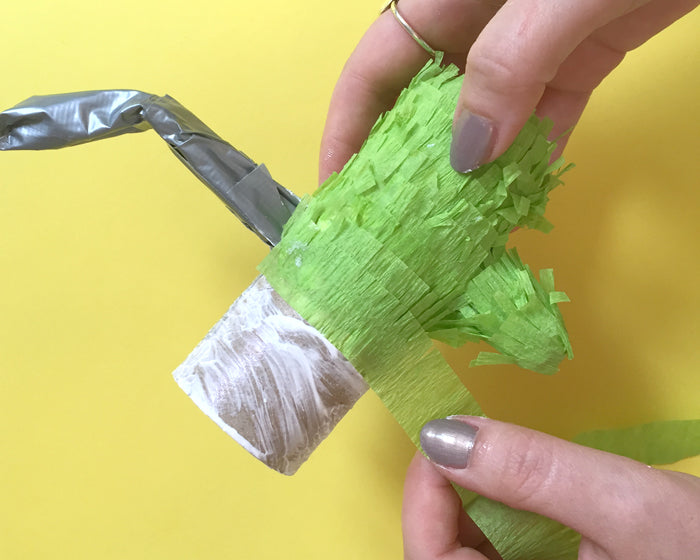 To assemble, apply a thin amount of glue to the bottom section of tube and start wrapping the streamer around (fray side downward). Apply more glue as you go. Top with flowers if you want (crumpled confetti or streamer)!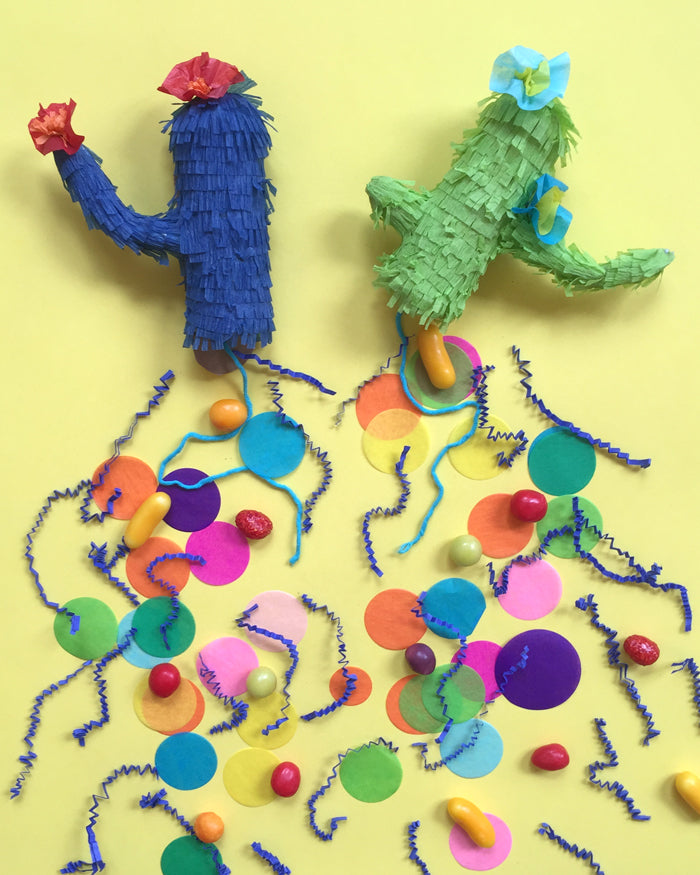 Once dry, fill your piñatas with candy and confetti. To seal, cut a cardboard circle and tie a string through the middle. Seal lightly with tissue paper and a tad of glue. When ready to party, pull the string!