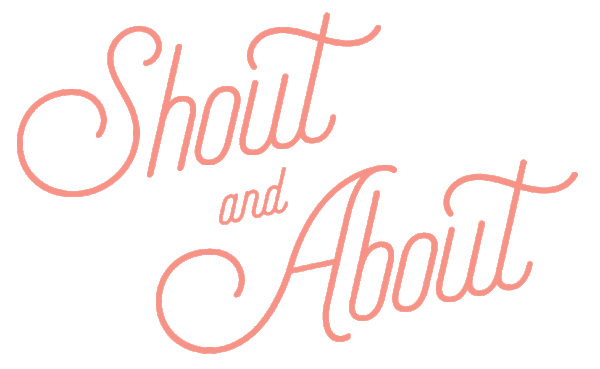 Tamara Houghten is the shopkeeper behind LA-based gift shop, Shout and About. She had always dreamed of opening a retail shop and was finally able to make her dream a reality in 2015 when she found herself at a loss finding a good local spot for affordable, well designed gifts. Her main objective when opening the shop was to really embrace the setting of Echo Park, a neighborhood that is so dear to her heart, and to create an energetic, and inviting space.
Q: How would you describe your store aesthetic?/ What's a fun or interesting store fact?
A: The first word I would use to describe Shout and About is without a doubt, fun! We never shy away from color or pattern and I think it's hard for anyone not to feel happy after a stroll through our tiny, urban oasis. It's a reflection of my love for design and supporting independent brands & designers. The shop is also full of lots of plants that are all also for sale, which, fun fact, are all provided by my wonderful sister-in-law who owns the California native plant nursery, Artemisia Collective!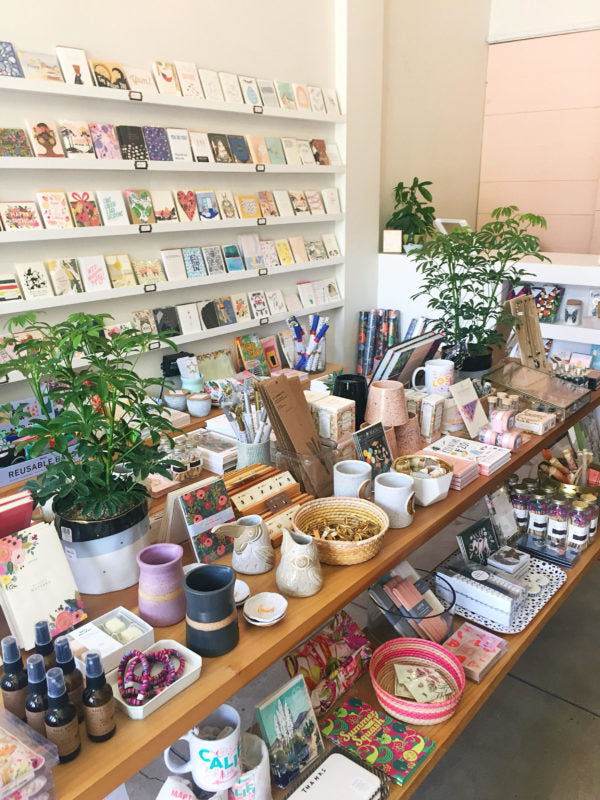 Q: If there is one thing someone "must do" when they visit your area, what would you recommend?
A: Take a stroll around the Echo Park Lake where you can hop into one of the swan paddle boats, grab a fresh, hot churro, and people watch from your picnic blanket on the grass! The Echo Park Lake is just down the road from us & underwent a massive renovation in 2013. It's well worth a visit and is an amazing LA landmark!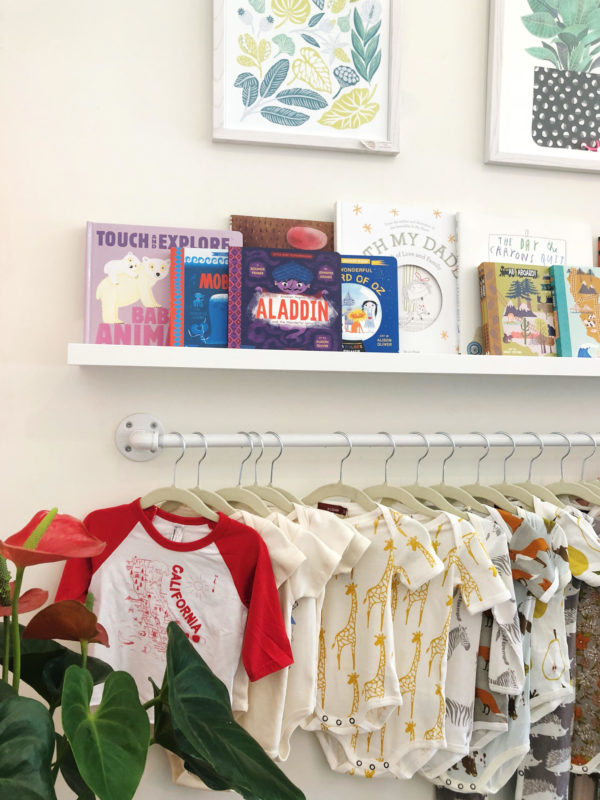 Q: What instagram accounts do you follow that you most enjoy?
A: Some of my absolute favorite Instagram accounts are those of local bloggers with incredible, fun style, such as @ohjoy, @sfgirlbybay, and @studiodiy. I also love utilizing Instagram as a platform to find new products & brands, so am constantly on the hunt for fun new accounts!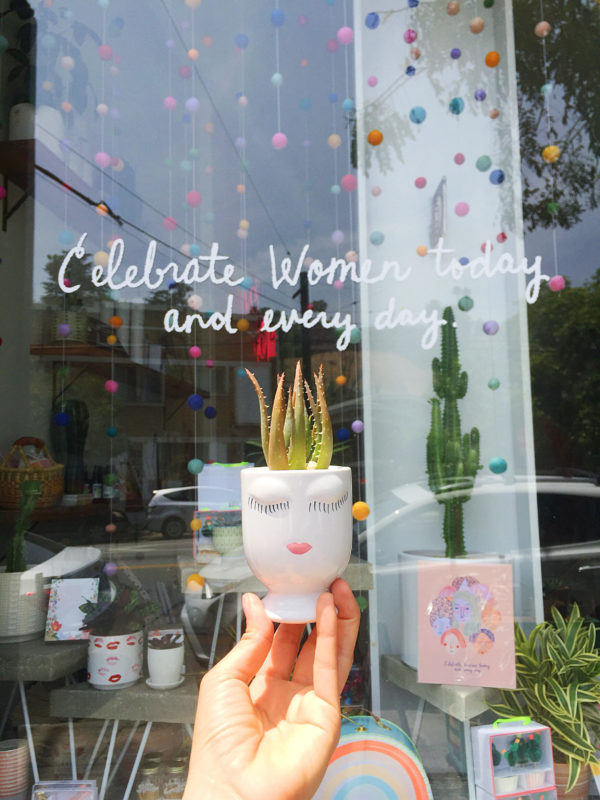 Q: What's next for you/your store? Any upcoming sales/events?
A: Just this week the store was revamped for summer and is full of so many new & old favorites! We recently started carrying the work of one of my favorite LA inspirations, Earth + Element, and her beautiful pieces can currently be seen all throughout the shop. Pottery is one of my personal favorite categories we carry and is something we are continually getting more of as of late, including lots of incredible pieces from Morocco soon!
Find Shout and About at:
1547 Echo Park Avenue
Los Angeles, CA
90026
+Follow them @shout.and.about