Sara McNally, letterpress extraordinaire, is the owner of Constellation & Co. in Seattle's historic Fishermen's Terminal. She runs her own stationery company, producing witty and beautiful cards, along with supporting other small businesses. Her shop is full of her own card creations, and products from friends! Sara has a passion for cards and stationery which can be found within the shop walls, and with her other ventures of Card Club and Snail Mail Superstar. We love that she has found a way to turn her passions into meaningful relationships with customers and clients!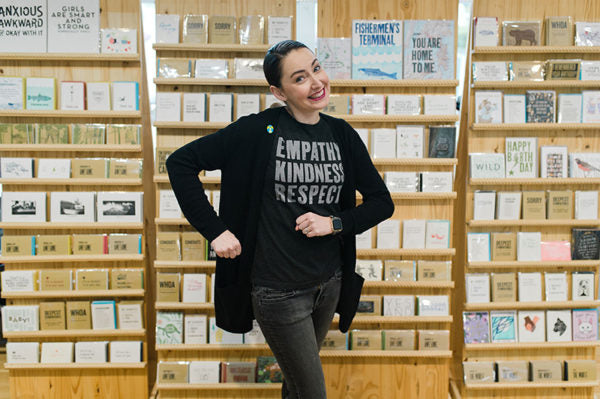 Q: Who are the owners/operators and when did your store open? / what inspired you to open?
A: Constellation & Co. is owned and operated by me, Sara McNally! I started designing greeting cards in 2009. I bought my first printing press and formally founded Constellation & Co. in 2011. I opened a brick & mortar stationery and gift store in 2014. I wanted a space to connect with our community, show off my beautiful printing presses, and curate a selection of beautiful and fun gift items for our customers!
Q: How would you describe your store aesthetic?/ What's a fun or interesting store fact?
A: We're located at the Seattle Fishermen's Terminal, so we try to keep things on a local and nautical theme. Our biggest weekend every year is the Fishermen's Fall Festival, a great community event that raises money for the families of fishermen who have been lost at sea. I've served on the board for the event and designed the poster for the past 4 years.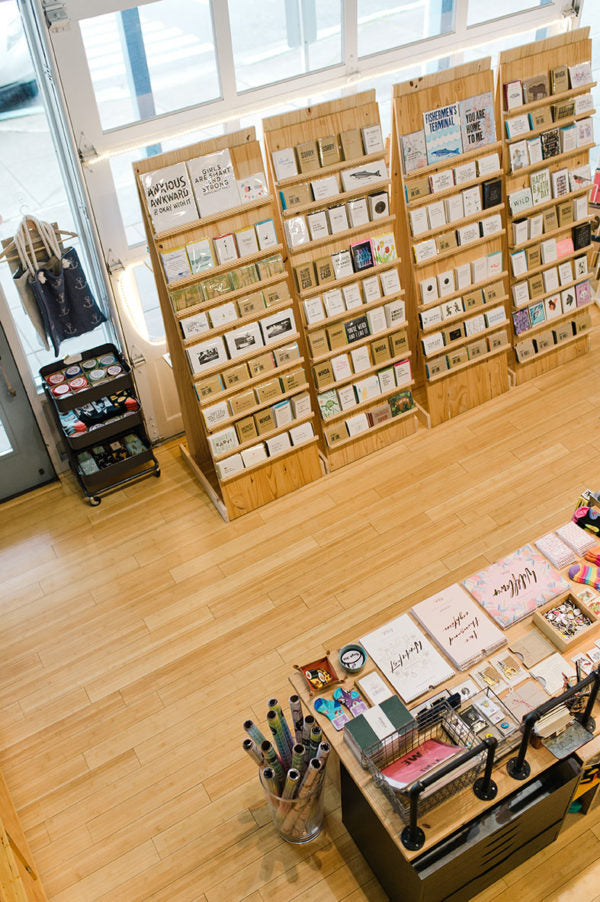 Q: If there is one thing someone "must do" when they visit your area, what would you recommend?
A: The coolest place in our neighborhood is Discovery Park. It's a 534 acre nature park. It's the largest city park in Seattle, and a place of breathtaking majesty! Situated on Magnolia Bluff overlooking Puget Sound, Discovery Park offers a spectacular view of both the Cascade and the Olympic Mountain ranges. It has two miles of protected tidal beaches as well as open meadow lands, dramatic sea cliffs, forest groves, active sand dunes, thickets and streams. It's epic.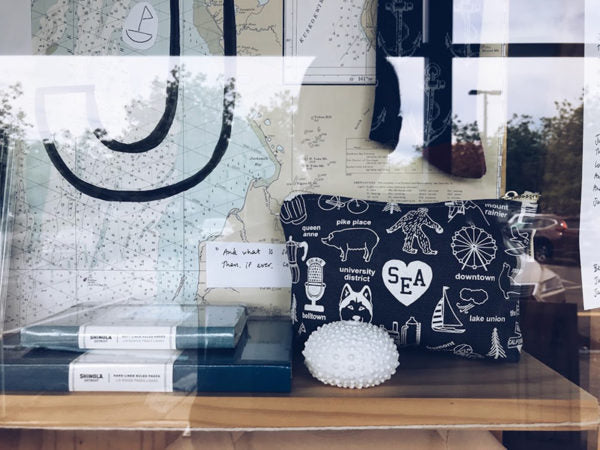 Q: What instagram accounts do you follow that you most enjoy?
A: I love: @poorlydrawnlines @morganharpernichols @calliopepaperie @designcrush @edelweiss_post @kristen_ley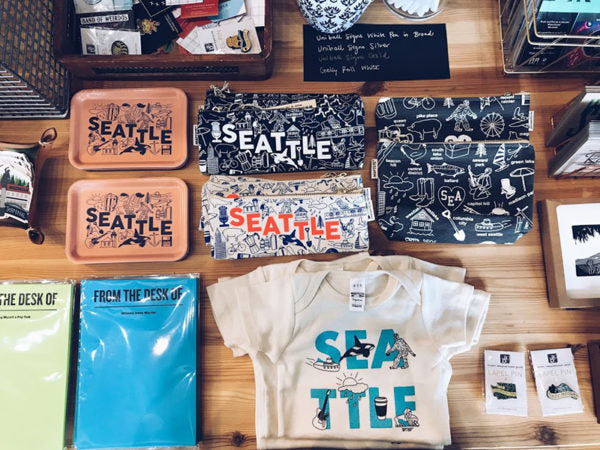 Q: What's next for you/your store? Any upcoming sales/events?
We're always have something fun on the horizon! The Fishermen's Fall Festival and the shop's 4th birthday is coming up on September 15th, we're planning a customer appreciation event in October, and then it's full steam ahead to the holidays!
Find Constellation & Co. at:
1900 West Nickerson Street
Suite 101
Seattle, WA 98119
+Follow them @constellationco