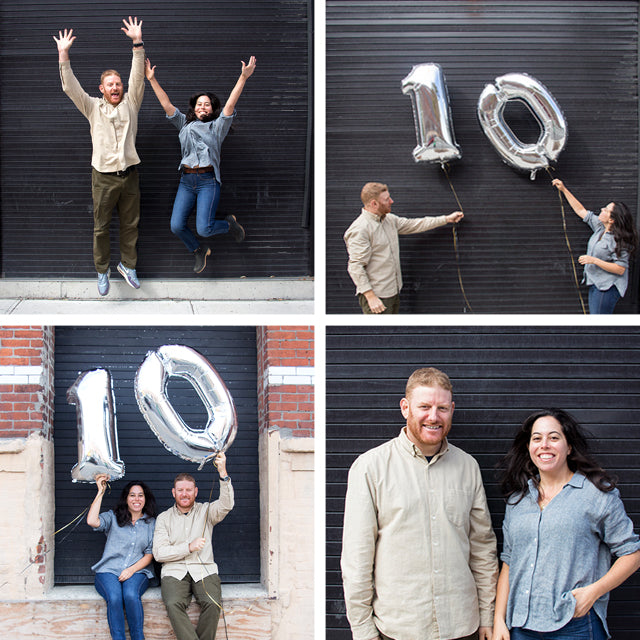 We can't believe it has been 10 years since we designed, made and sold our first Brooklyn tote. We never would have thought we could have built a business out of this, however with lots of work, support from family and friends, great employees and wonderful customers, we did!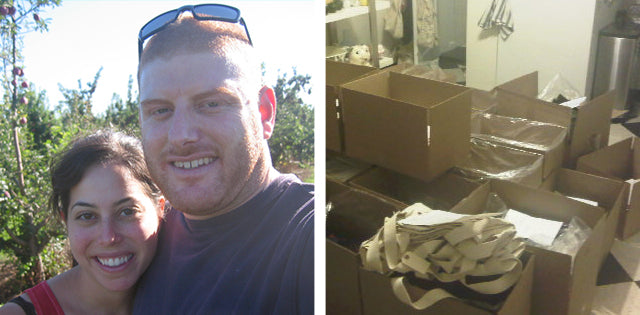 We started 10 years ago out of our apartment. We went door to door to stores to sell our totes. We were pleasantly surprised how people loved the designs and the totes. We designed more of our favorite cities and places we had lived and visited. A memory we will never forget is of the nights of sitting in our apartment stamping and tying every single bag. The boxes and totes started to pile up in our tiny Brooklyn apartment. After 3 years we knew it was time to get some help and move into a studio. We did trade shows to meet and find new stores. As our product line and designs grew, so did our booths. Thankfully our displays improved as well. 🙂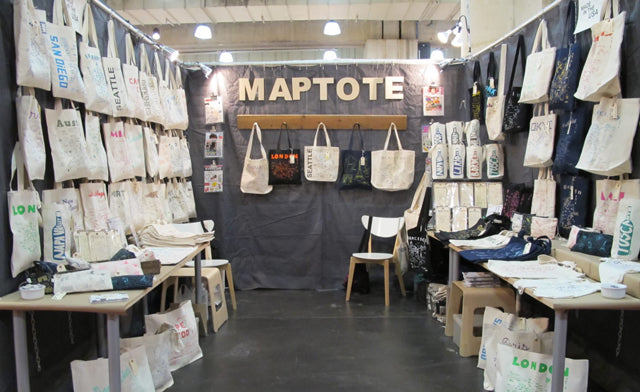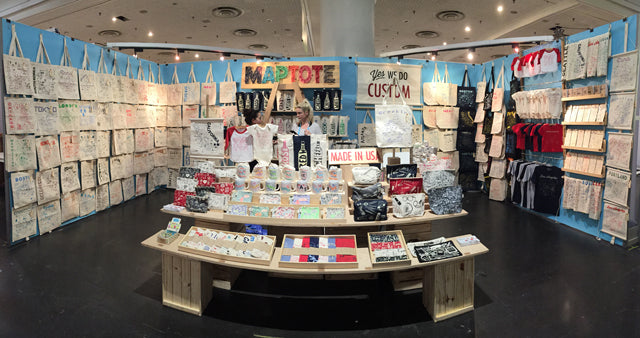 When we started our business, we knew we wanted to do something where we could be together and travel. We've been lucky enough to travel to places in the US and abroad selling Maptotes.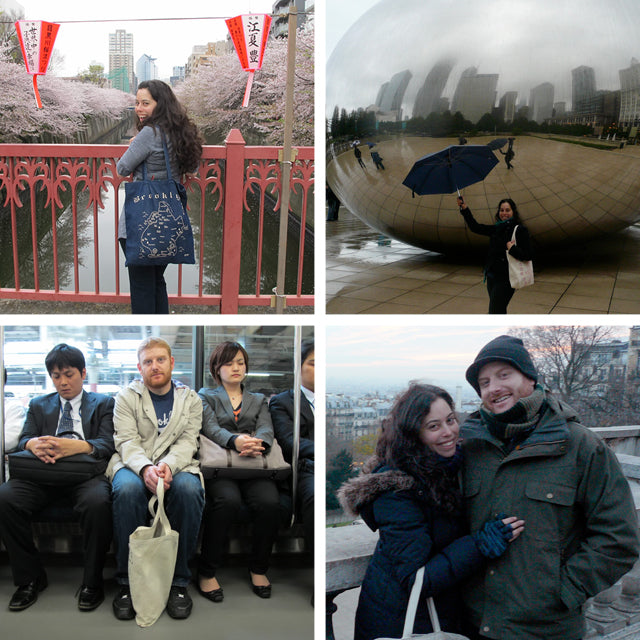 We are excited about the years to come and the new designs and products to create together. It has been a wild ride and something we could have never imagined. We can't thank everyone enough for all their support to get us here. Please be sure to stay tuned over the next 10 days as we roll out lots of fun giveaways, deals, surprises and more! Here's to another 10 years!