We like to have fun with our tradeshow signs and challenge ourselves to come up with something crafty and fun each time! This year we took some inspiration from paper to create a new sign for our booth at the National Stationery Show. Want to make your own? Follow our DIY instructions below! And be sure to scroll to the end to see the full sign.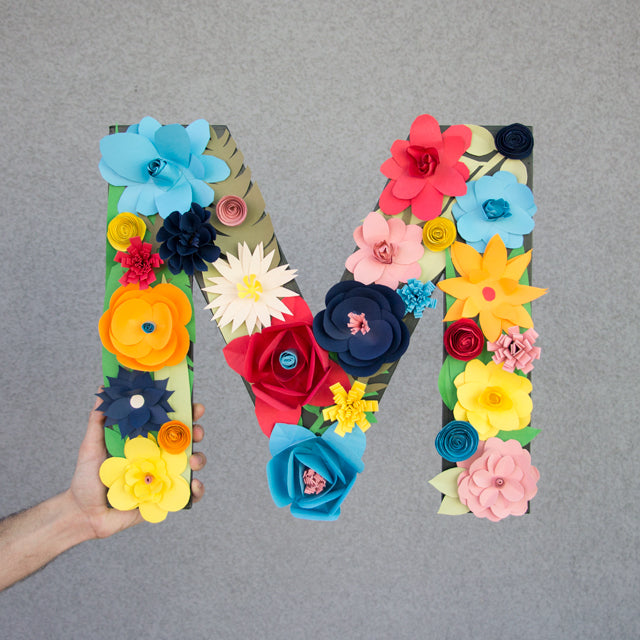 What you'll need:
· pencil
· lots of sturdy paper in different colors
· scissors
· x-acto knife
· paper glue
· hot glue gun
· spray paint
· masking tape
· foamcore
To get started, you'll want to learn the a few basic paper flower forms. Once you know these shapes, you can have fun making different variations and colors!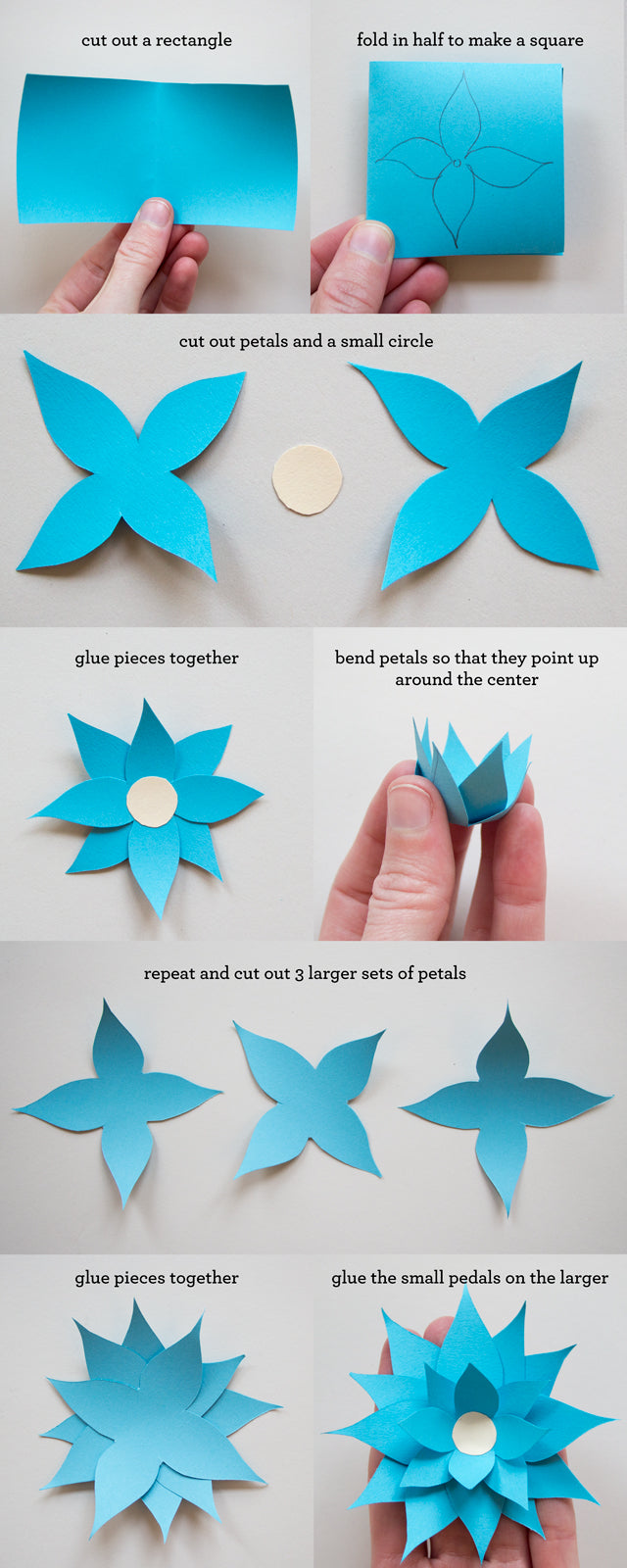 Once you've got the flowers down, it's time to make your letter! Use photoshop to scale the letter to right size and print out. Tape your printout to the foamcore and cut out with an x-actco knife. Foamcore is a great medium because it's both sturdy and light. Be sure to use some masking tape to seal the edges. It gives a clean edge and prevents the spray paint from deteriorating the inner foam. Spray paint the letter in your choice of color! We used a dark green.

Next, make a lot of flowers! Change up the sizes and colors to make it dynamic. We even cut out some leaf shapes to use as a backdrop.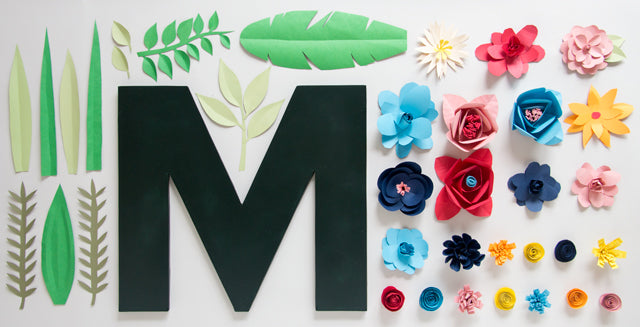 If you cut some leaves too, add these to the letter first. We found that a hot glue gun was the fastest and easiest way to adhere the paper.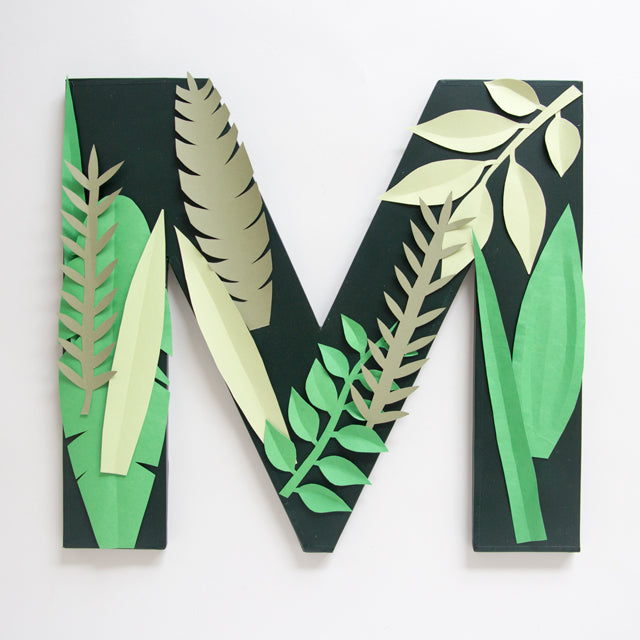 Finally, add your flowers! These letters just scream spring and we love it!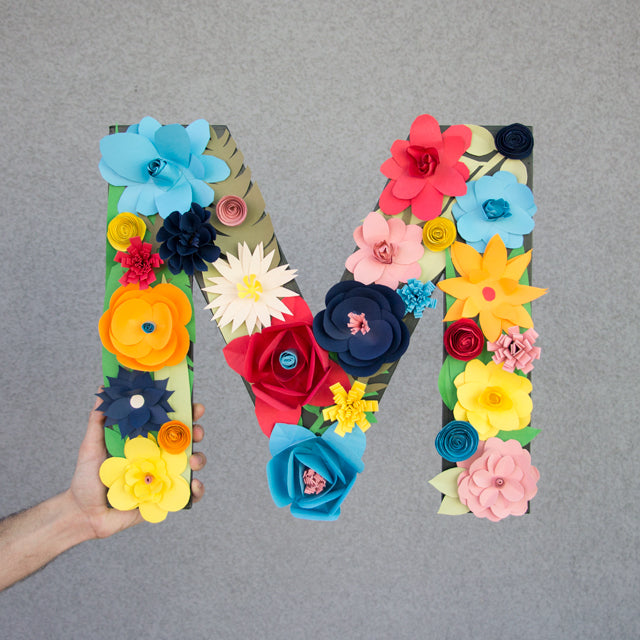 Tags: craft, diy, flowers, letters, paper, paper flowers, sign