See some custom collections below that celebrate these unique locations! Working with our graphic designers we can create a perfect nod to your hometown and create an exclusive collection for your store or event.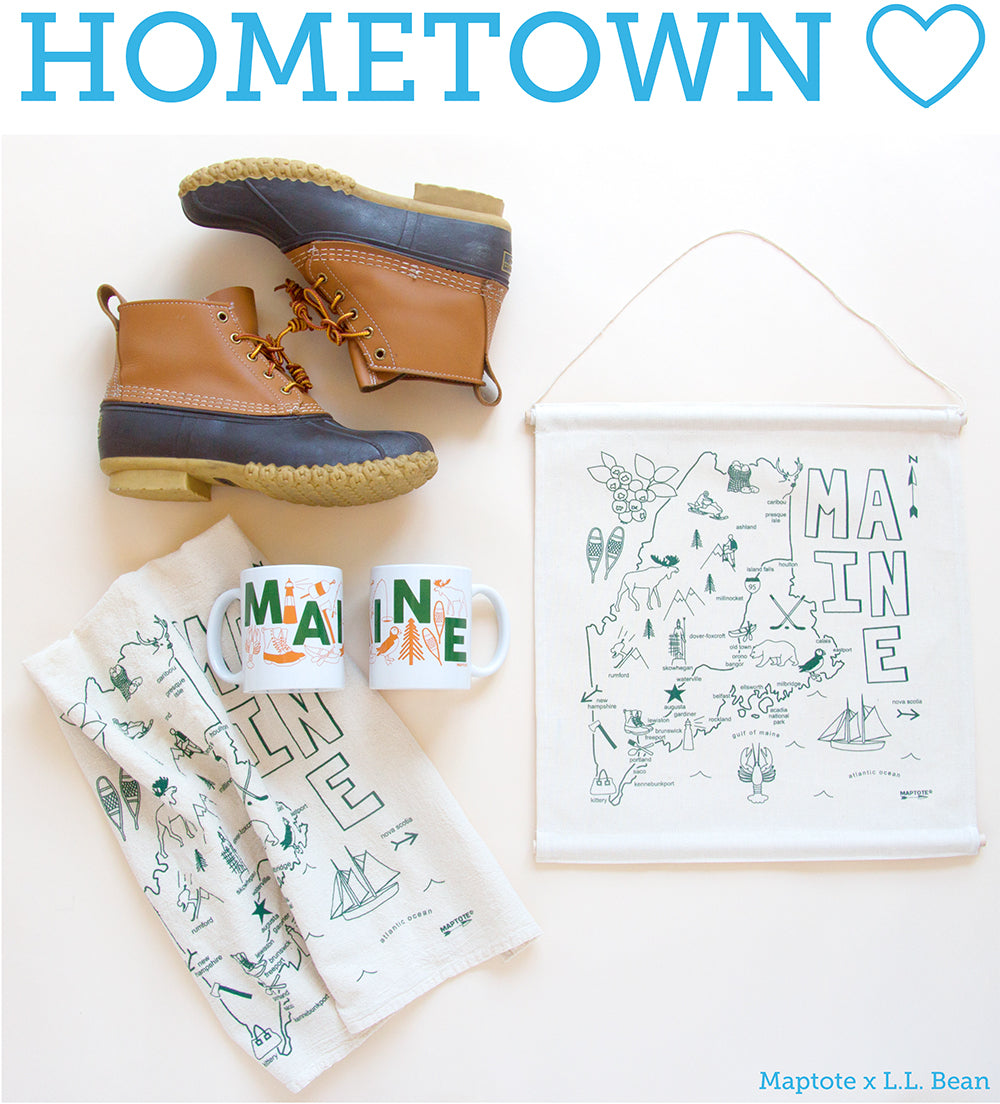 Our classic Maine map was translated to a wall hanging and tea towel for the L.L. Bean Home Store in Freeport, ME. We also designed an exclusive Maine mug with some of Maine's most beloved activities and iconic items.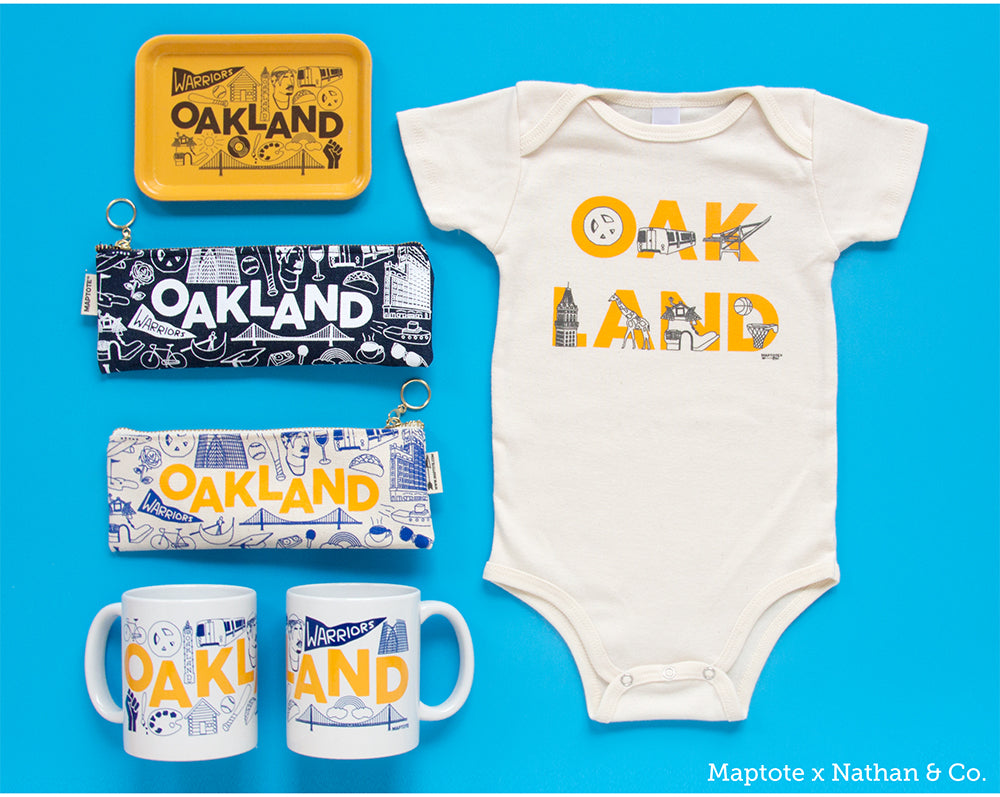 Oakland, California got some love with this font based collection by Nathan & Co.. This exclusive collection ranges from baby one-pieces to the newest small tray giving customers of all ages something to love. Go Warriors!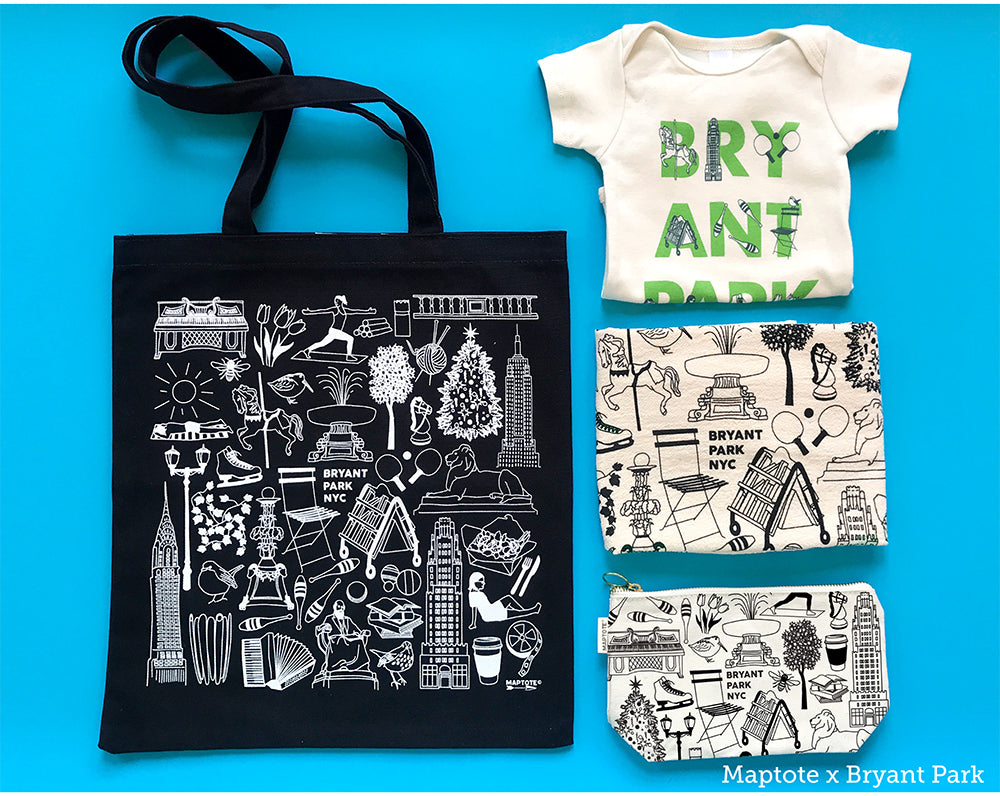 We love making new designs and collections for Bryant Park. You can see the range of designs for this beloved NYC-park from Font designs to an all over printed zip pouch! See more Bryant Park x Maptote collections here.

Ready to get started? Contact us at custom@maptote.com for a quote!