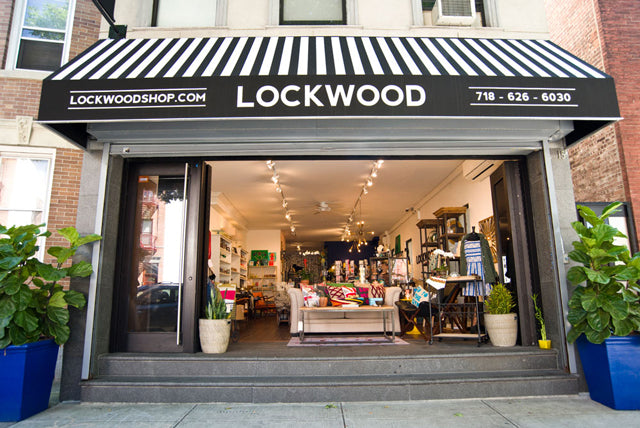 Our very first Store Spotlight (back in 2011) featured SITE, Mackenzi Farquer's original shop in Astoria. Now that SITE has moved and grown into Lockwood, we had to get a glimpse inside her wonderful new store! We also recently worked with Mackenzi to create a custom Astoria Maptote sold exclusively at her shop. If you love Astoria, her shop is a must! Lockwood also hosts great events in their indoor workshop space and backyard patio. Read more below:
Q: Who are the owners/operators and when did your store open?
A: Just me- Mackenzi Farquer. I opened September, 2013. This store is an extension of my first shop, SITE, that I had for a little over 6 years. When our lease was up we fell in love with a space just a few blocks closer to the 'main drag' here in Astoria and I had to jump at the chance for a fresh start and bigger store. Lockwood is about 4 times the size of SITE!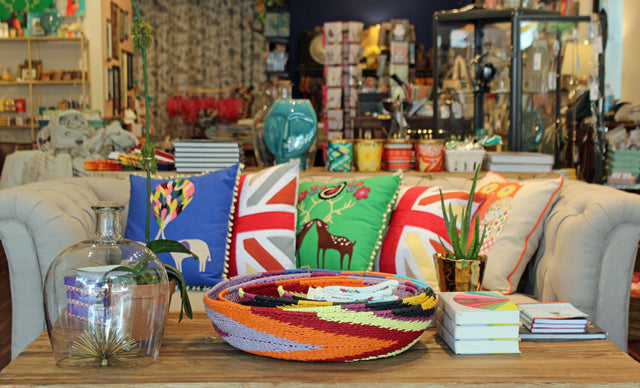 Q: How would you describe your store aesthetic?
A: Lockwood is a curated lifestyle store. I love black & white, gold accents, worn wood, and classic design. These are the elements I think about when stocking the shop. You can find a little bit of everything here: candles, women's clothing, greeting cards galore, tabletop, coffee, organic peanut butters, tribal throw rugs, notebooks, and a large kids section. Just to name a few things…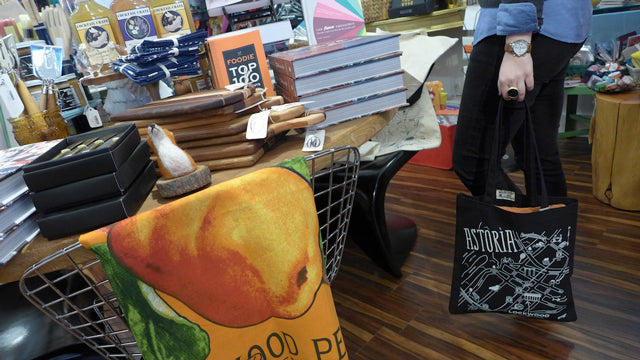 Q: What's a fun or interesting store fact?
A: Lockwood is an old Astoria street name. The minute I saw the name on a list I knew it was my new store name.
Q: What was your inspiration/motivation to open your store?
A: Astoria is rapidly changing and I knew my old 400 sq. ft. space just couldn't keep up with neighborhood demand. I spent YEARS thinking about growing, moving, or just generally expanding the business. I was in a local beer & cheese shop one day when the owner told me about a space that had just gone on the market and I was meeting with the broker less than 24 hours later. The rest is Lockwood history.
Q: If there is one thing someone "must do" when they visit your area, what would you recommend?
A: There isn't just one thing! I also run a popular neighborhood blog, We Heart Astoria, so I'm full of "must dos." My short list would include brunch at Vesta, grilled cheese at The Queens Kickshaw, Museum of the Moving Image, or an afternoon at Bohemian Beer Garden.
Q: What blogs/magazines do you follow?
A: Style By Emily Henderson, Making It Lovely, I Suwannee, Oh Joy, and about a million others! I avidly read NY Magazine and Domino when it comes out in actual print form. The online version is dead to me.
Q: What's next for you/your store? Any upcoming sales/events?
A: We're opening the backyard and hosting The Secret Garden, a pop-up coffee shop! We'll have plants, classes, treats and so much more. We're totally beyond excited about it.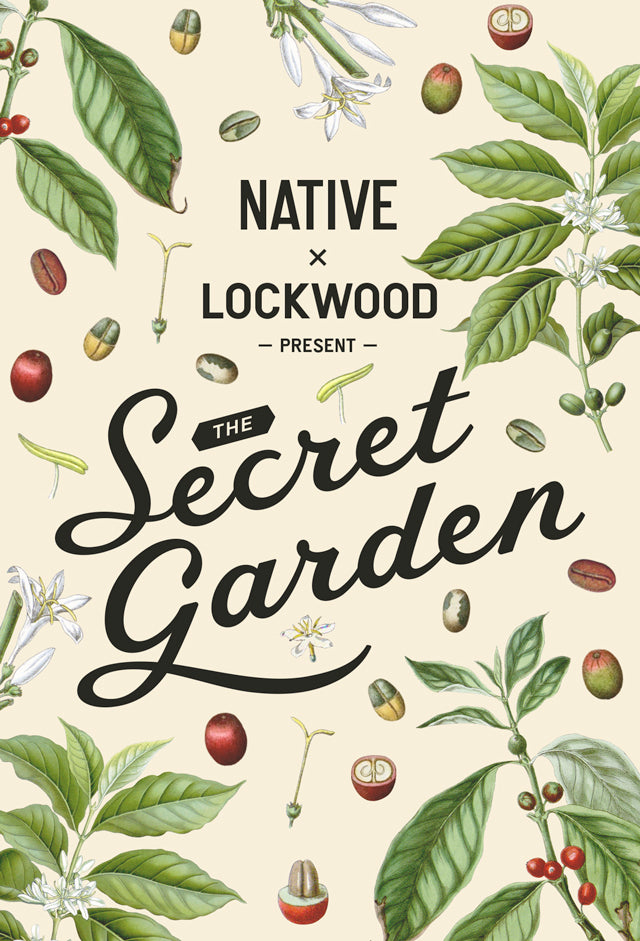 Tags: astoria, lockwood, new york, new york city, nyc, queens, shop, site, stockist, store spotlight