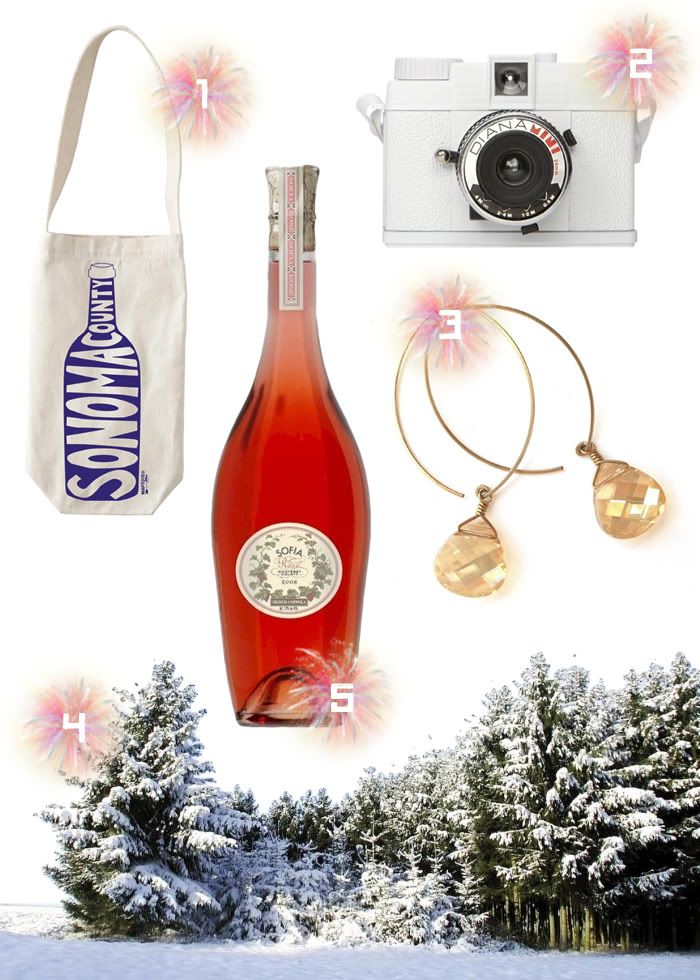 2012 is here! Some say the world will end this year, so party accordingly. We've got you all set with this holiday guide, so strap your party hats on and get ready!
No New Year is complete without the booze, but if you're not so much into champagne, grab a bottle of Francis Ford Coppola's Sofia Rose (5); we love it so much we drink it all year round! Woo hoo! In fact, throw that bottle into one of our wine totes (1)! Then adorn yourself with some sparkles to shine for the big night  – like these gorgeous earrings from Noon Jewelry (3). Be sure to capture the night (in case you forget it the next day) with a Diana white mini camera (2). So cute!
If a low key new year's eve is more your thing, then take a winter vacay to the Catskills! Be sure to eat at PeekaMoose (4) while you're there. So, so good!
No matter where you end up, be sure to party safely!
Happy New Year from all of us at MAPTOTE!